NSDTR Club of UK Open Show

Saturday 21st November 2009
Judge: Mrs Aidine Howes (Medogold)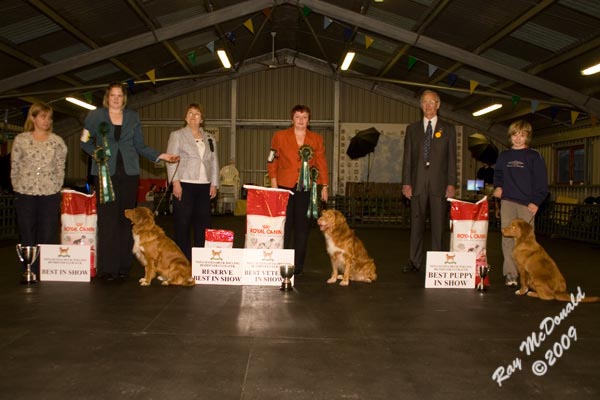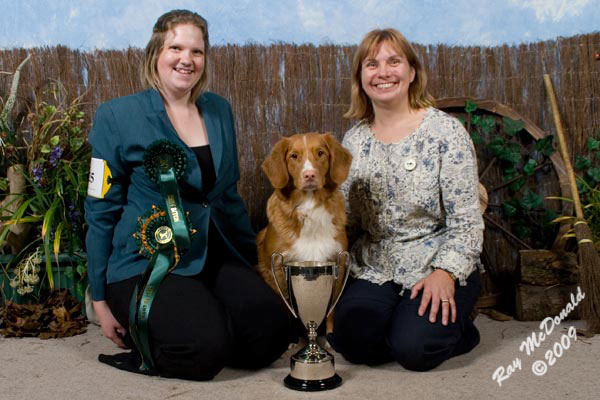 I felt extremely honoured to be asked to judge this Club's Open Show, a super entry and a very welcoming Committee made it a thoroughly enjoyable day. Sadly many of the dogs were losing coat or just coming into coat, it must be the time of year.
Veteran Dog or Bitch (4 entries, 1 absent)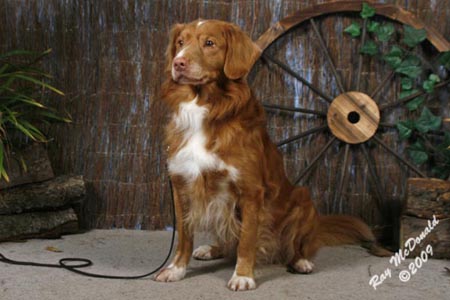 1st
Harding & Whitehill NAROD THE IMPOSSIBLE DREAM
I can perfectly understand why this dog has won what he has and age has not diminished these qualities. Once hands on he is so sound, all in balance, with an excellent lay of shoulder, correct upper arm depth to his rib, and correct tail carriage all this is topped with that exquisite head and correct ear set pleased to award Best Dog and RBIS.
2nd
Mortimore FOXDOWN AMBILA
Much to admire here and also has the good front with correct lay excellent rib and coupling drove off strong quarters when moving.
3rd
Powley JABY LAVENDER AT DANEHAVEN
Although smaller cast, is compact with all in moderation loved her head and ear set.
Puppy Dog (5 entries)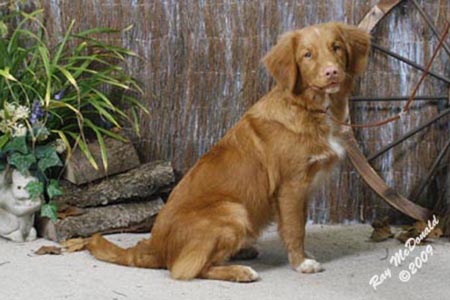 1st
Baker ERIKACHEN AONGHUS
Smaller but so together won the day on balance, bone, feet and front. Good spring to rib for age moderation in turn of stifle excellent mover with tail carried up nothing overdone. I will watch his future as this young boy has it, and did it for me BPD & BPIS.
2nd
Andrews ERIKACHEN RUARI
Preferred overall balance of 1 this youngster is not so together at the moment, loved his head, however he did not bring his tail up whilst moving but time is on his side.
3rd
Powley TOLLPEPPER TANNAS
Similar to 1 but finer in head, well laid shoulders, good body well ribbed back, strong quarters.
Res
Moossun ERIKACHEN ARDEN
VHC
Rice ERIKACHEN FEIDHELM
Junior Dog (4 entries)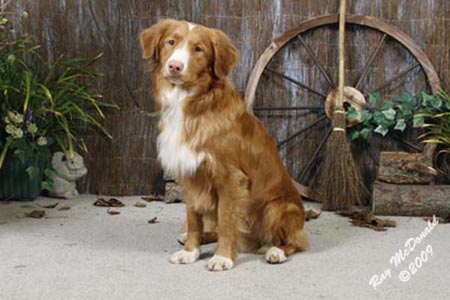 1st
Clark FLANOVA GLENDRONACH
Maturing well, has balance in the head with good expression, ear set will protect as desired, moderate length of neck, clean shoulder, strong bone, excellent coupling moderate turn of stifle.
2nd
Parker & Dixon EUSANIT FIRE CRACKER
This youngster really strode out around the ring but was not as mature in body as 1, his quarters are strong and there is no weakness here.
3rd
Collier EUSANIT THUNDER FLASH
Pleasing with good head and lots to like, but not shown to advantage, when handler gets it together will trouble the best.
Res
Dyson EUSANIT GUY FAWKES
Novice Dog (4 entries)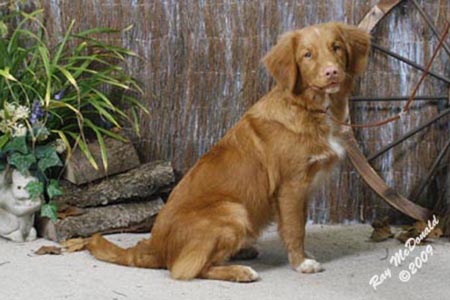 Graduate Dog (5 entries, 1 absent)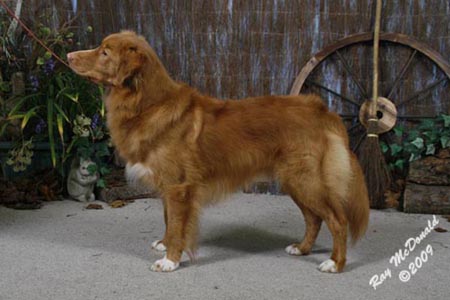 1st
Reader EUSANIT VISIONS OF CHILLBRAV
Loved this dog's style, balance in head with that foxy look reach of neck has correct lay of shoulder, but not so mature in the body, moderation and strength in quarters, from which he moved out well with nice high tail carriage.
2nd
Moossun TASARLA SNOW BLIZZARD
So balanced stood well over his ground and although I preferred head of 1 this young dog is none the less pleasing with almond eye and correct ear set, out of coat, as so many were.
3rd
Lovett NEILSHARBOUR GILLS LAP
Longer cast than 1 & 2 and sadly not in his best coat, from clean neck there is an excellent lay of shoulder, but needs to develop in rib, quarters strong, moved well.
Res
Hibbs CORLITGOLD MINNINNEWAH
Post Graduate Dog (2 entries)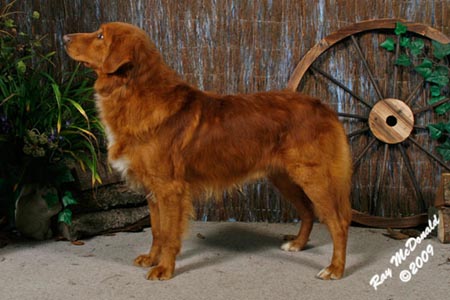 1st
Powley DANEHAVEN SEVERN
Clean outline, good head with almond eye and correct ear set has good turn of stifle. Straight mover.
2nd
Mortimore BALBO ANGELS OF BARANYA (IMP HRV)
This very nice dog of good type is sadly very overweight, pleasing head almond eye which is dark and blends with the coat reach to neck good lay of shoulder, well ribbed back, his coat needs attention, moved out well with high tail carriage.
Limit Dog (5 entries, 2 absent)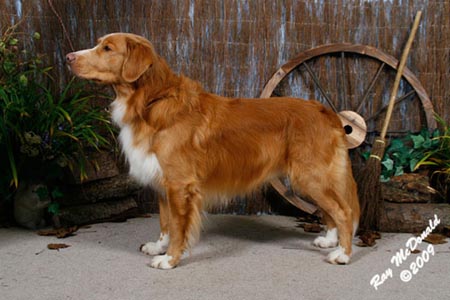 1st
Strevens AQUACADIAN FLIN THE RED AT TOLLISTY
Liked his head and expression, strong neck, excellent spring to rib and correct coupling good tail carriage on the move.
2nd
Rogers EUSANIT TAKE IT EASY
Pleasing outline, liked his head and expression, did not move as well as my winner on the day.
3rd
Somerset REEDRUNNER FIREWATER
Smaller cast, but all in proportion not as mature as 1 & 2 however his front is correct moderate turn of stifle.
Open Dog (4 entries)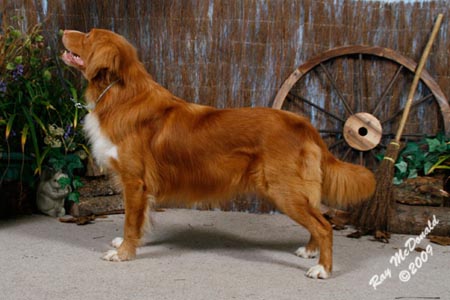 Puppy Bitch (7 entries, 3 absent)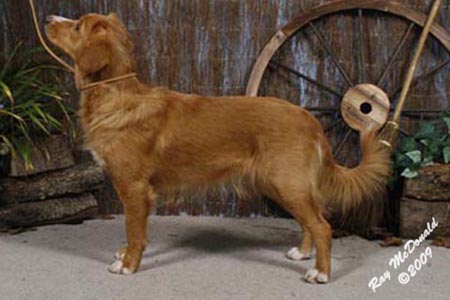 1st
Moult DECOYMANS PIPER MAPLE OF CROFTWELL
Such a balanced youngster with pleasing head and eye should have a super future, clean lines all through excellent bone and maturing nicely BPB & RBPIS.
2nd
Trickett TOLLPEPPER TARTU
Another pleasing pup that is so balanced and maturing well finer in head than 1 but excellent lay of shoulder true mover.
3rd
Gibson ERIKACHEN AOIFE DEARG
Loved this pup and she will trouble the two above her, movement let her down today although given plenty of chances.
Res
Boardman FALLOWFEN'S QUAINT MAPLE
Junior Bitch (6 entries, 1 absent)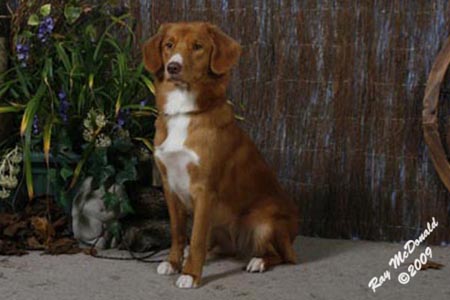 Novice Bitch (4 entries, 2 absent)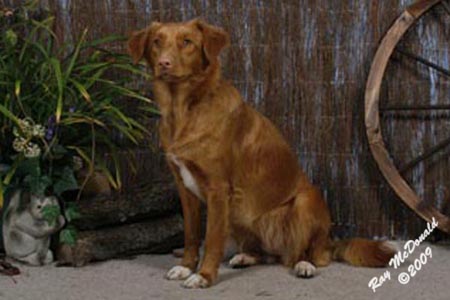 1st
Rice FOXDOWN BRODEUR
Pretty head and almond eye much admired today, good lay of shoulder, strength through body with moderate coupling, strong quarters drove off her hocks and held her tail high on move.
2nd
Moult CORLITGOLD TAHLIA OF CROFTWELL
Positively blooming in coat, not as mature as 1 but head eye and ear gave good expression, another positive mover that drove off hocks and carried her tail well.
Graduate Bitch (8 entries, 2 absent)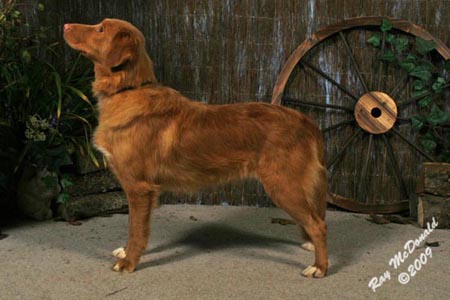 Post Graduate Bitch (5 entries, 2 absent)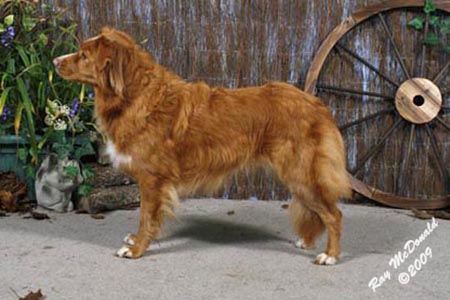 1st
Strevens DECOYMANS PIPER MAGGIE AT TOLLISTY
In full bloom with good double coat, movement was so positive with good body works and forechest, excellent tail carriage.
2nd
Powley DANEHAVEN TANGIER
Balance and moderation, but did not lift her tail to complete a lovely picture when moving.
3rd
Mortimore FOXDOWN CECILIA
Good head and eye, moderate length of neck, moved out with good tail carriage.
Limit Bitch (6 entries, 2 absent)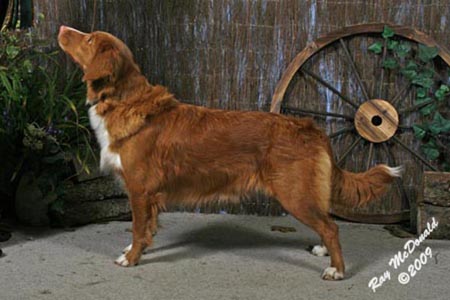 Open Bitch (6 entries)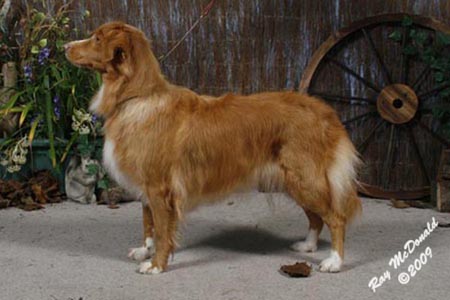 Special Working Dog or Bitch (5 entries)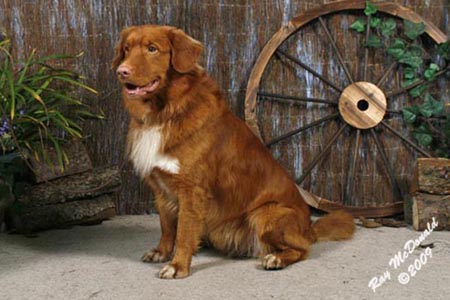 Such a pleasure to judge this class full of strong movers with muscle and double coats.