Kennel Club Good Citizen Dog Scheme
This is the largest training programme for pet dogs, where basic life skills are trained and examined with the opportunity to progress through 4 levels. Over 100,000 dogs have gained qualifications under this scheme. Basic exercises start with manners going through doorways, not pulling on the lead, coming when called, ignoring other dogs, greeting people politely, and for the owner's knowledge of responsible dog ownership.
The scheme is not competitive, i.e. against other dog owners but is against the standard set by the Kennel Club.
A lot of dog owners have used this scheme as a good starting point in training, since the exercises are designed to train the dog to have good manners which can then be used as a solid foundation before progressing on to more advanced training in other disciplines.
More details from the Kennel Club – who have thousands of clubs offering classes and testing sessions up and down the country.
Tollers can boast a high number of passes at all the levels - puppy, bronze, silver, and gold.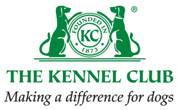 PAT Dogs (Pets as Therapy)
PAT dogs are assessed for temperament and training before joining the scheme where dog and handler visit people who are unable to have dogs of their own - this might be in hospitals, care homes, or schools. They have all sorts of pets as part of their scheme but dogs are the most numerous, and there are several Tollers already undertaking visits to less fortunate people.
More details from the PAT Dogs charity who run the scheme.

SARDA (Search and Rescue Dogs Association)
This is one of the hardest training disciplines to get into - as all the people are initially part of a mountain rescue team, and then as volunteers who will train their dogs to search for lost or injured people.
Training takes at least a year, and then the dogs and handlers become part of the volunteer team who can get called out in all weathers to look for lost people on the mountains. Dogs are re-assessed annually to ensure they are working effectively.
The dogs are taught to use air scent to find people, which means that once proficient they can cover much larger areas on the mountain than that covered using purely people as part of the team.
So far there are two Tollers qualified as a search and rescue dog in the UK. More details from SARDA.

Hearing Dogs for Deaf People
Tollers are working as Hearing Dogs. This is not something that a pet owner can train their own dog to do - this is where the HDDP charity train dogs to act as hearing assistants to deaf people and then pair the trained dog with a suitable recipient - based on the person's needs and the personality of the dog.
The charity is always on the lookout for new recruits, and some Tollers have been donated to the charity in the past, some have qualified as hearing dogs and others have been used in the charity''s breeding programme to create more hearing dogs.
More details from HDDP

Copyright of the NSDTR Club of UK