Gundog Work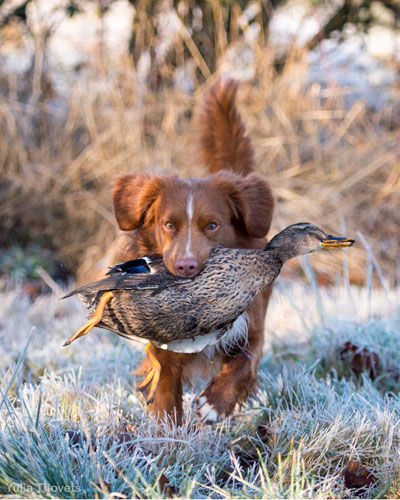 This is what the breed was developed to do! In the UK Tollers work as retrievers, which means that their primary function is to find and retrieve shot and wounded game to hand.
In the UK there is no current scope (either competitively or practically) for their dual function, which is to also toll ducks in a wild environment. The breed originated on the eastern coast of Canada where there are millions of acres of wide open spaces and a suitable environment of coastal estuaries without the large human population of the UK to disturb the birds.
There are to date two tollers working with the Wildfowl & Wetland Trust at decoy sites or as decoys to lure ducks down decoy pipes for ringing purposes. This is a modern, practical up to date application of the breed – but luring ducks within a decoy is not how the "tolling" part of the breed's heritage came about.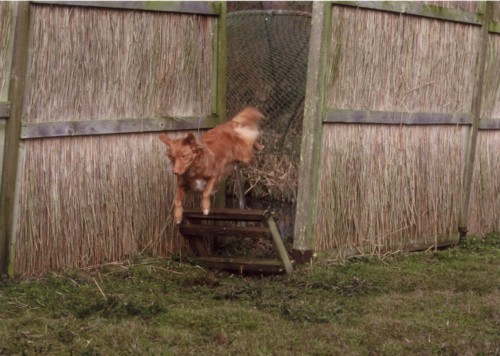 There are tollers working on shoots throughout the UK as picking up dogs, and some used for beating and dogging in of pheasants too. There are also tollers working successfully with wildfowlers around the coastal marshes.
In competitive terms in the gundog world there are now several tollers competing successfully in gundog tests in the UK. The breed has been accepted by the UK Kennel Club as retrievers, which means that they are now eligible to compete in all the KC gundog events including field trials.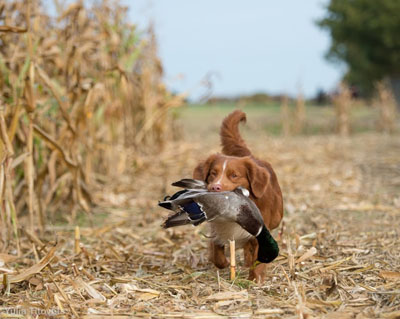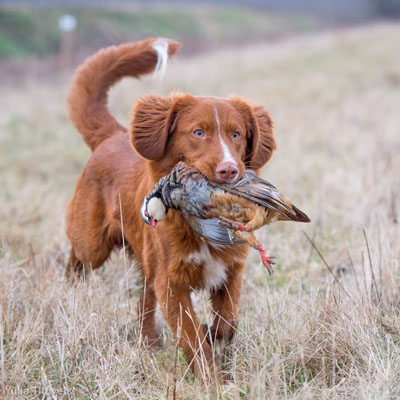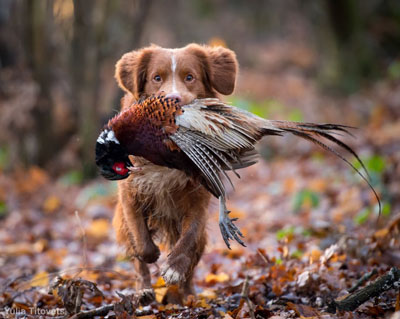 The club runs occasional toller gundog training days to encourage members to get involved in gundog training, and encourages members to go along to train with their local gundog club on a regular basis.
Gundog achievements that the club is aware of